Welcome to The G!
Server Time is Saturday January 21st, 2017 at 5:39:02 PM (CST)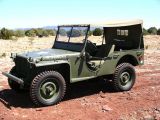 G503 Spotlight
The Spotlight is set for 2 hours, 24 minutes.
It changes in 1 hour, 22 minutes and 1 second.
Submitted By:
Barbee Ponder
Location:
Covington, Louisiana, United States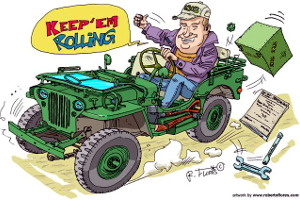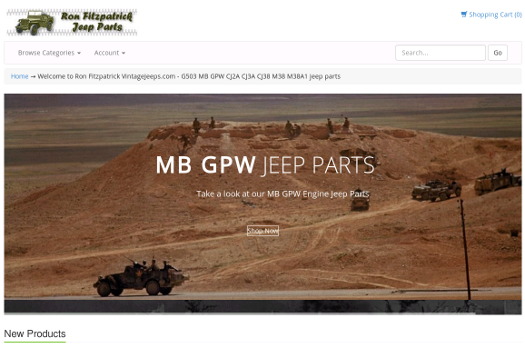 ---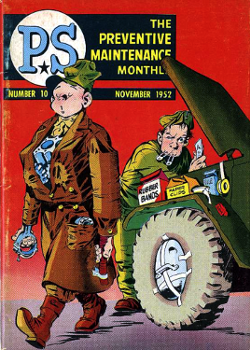 We were recently contacted by Chris Story, a member of the Dixie Division. He has a website called radionerds.com, where he hosts military communications manuals.

These are are all FREE, with no limits on download and there are no ads or commercial products sold. It is strictly a digital library for public domain documents.

Chris has recently added a new archive of all the PS Magazine issues and has access to the entire archive from the US Army. These are now online and can be seen and downloaded here at psmag.radionerds.com. These are a completely free resource.

Enjoy and thanks for looking!
---
G503 Related Events
The 26th Arizona Military Vehicle Show
January 28 through January 29, 2017
Tempe, Arizona, United States
The 26th Arizona Military Vehicle Show presented by the Arizona Military Vehicle Collectors Club. This will include vehicles from World War I through modern conflicts. Largest show in Arizona. Military surplus and MV parts swap meet at show. Free to display military vehicle. $5 for adults, kids and active military are free. 9a-5p Sat, 9a-4p Sun. For more info see www.armytrucks.org or follow us on twitter at @AZMVCC
40th Annual West Coast MV Rally at Petaluma, CA
April 18 through April 23, 2017
Petaluma, California, United States
The biggest annual MV swap meet and MV gathering in the Western U.S. is being MOVED from Tower Park to scenic Petaluma in Sonoma County this April! Location is the San Francisco North/Petaluma KOA, 20 Rainsville Road, just off Stony Point Road north of town. It is officially April 18-23, 2017 with our rates good for days before and after. Reason for the move to Petaluma is the campground at Tower Park was purchased by Yogi Bear's Jellystone Park Camp Resorts and they are doing a complete renovation including a water park. This is shrinking the number of campsites, making it not work for us in April (but the Fall Camp Delta meet will return there centered in campgrounds 2, 3). After an exhaustive search for a large enough campground with amenities, The MVCC Board chose this very nice KOA in the Sonoma County dairy and wine region. The new venue has many long, pull-through campsites suitable for sharing, a variety of back-in and tent-oriented sites, dozens of small sleeping cabins, large lodges suitable for sharing, an event building, large grass fields, and great MV driving opportunities on beautiful country roads ripe for planned excursions! One area has an open air, shared Kamping Kitchen with roof. Petaluma hotels, restaurants and antique stores are nearby. The Military Vehicle Collectors of California remains your host and we will have a 40th Anniversary party on Friday night with food and music (hint: it will be good to be a member...) Discounted camping rates have been negotiated and they are valid for "early birds" arriving as early as the Sunday before. There is a 4 night minimum plus an option for those who can only camp on the last weekend. Details are on www.MVCCNews.net to include maps including an interactive campground map where you can see who has what site! Later we'll publish tips on the best routes to get there, and ideas for tourism while you are there. Sunday is the traditional "pull out day" but we expect people who have never been to our Spring or Fall meets, so vendors wanting new customers might be happy they stay open Sunday morning. As usual for our Spring meet, the MVCC's Jo-Ann Lesser is our "Wagon Master" handling campsite and cabin assignments. KOA will not accept a reservation until Jo-Ann puts you on their list. She has been contacting all who had reservations at Tower Park. Ask her about the rates for sharing large sites and [u]if you want to share, please let her know![/u] Wristbands will be given to each camper and if you have extra bands you may leave these at the office to admit friends who commute. Day-users with MVs will be accommodated! Contact Jo-Ann at 408-238-8277 or mamalesser@yahoo.com for camping. Activities coordinator is John Neuenburg at 415-847-2801 or in_garage@hotmail.com. If you have talked with Jo-Ann and are on her list but you have not contacted KOA to put a deposit on your site, [u]DO SO RIGHT AWAY OR RISK LOSING IT![/u] This is the same policy we have been operating under for years. Here is their website. Disregard the lodging rates and do not contact them directly until Jo-Ann says so: http://koa.com/campgrounds/san-francisco/ [attachment=5]pet camp map small.jpg[/attachment]
September 12 through September 17, 2017
Butte County Fairgrounds - Gridley, California, United States
CAMP GRIDLEY FALL 2017 at the Butte County Fairgrounds, 199 E. Hazel St. Gridley, California. DIFFERENT MONTH MORE DAYS. Hosted by the NORTHERN RECON GROUP. Road Trip Wednesday; Off-Road Driving Challenge Thursday; Big Convoy Friday; Living History Display Saturday. Participation Is Free. Swap Meet And Vendor Sales All Week. For campsite cost and all details please visit our website: http://www.northernrecongroup.org or contact Floyd Jones, President 530 673 9195, or nrg-news@comcast.net The Northern Recon Group is an affiliate of the Military Vehicle Preservation Association.