She's seen better days, but I couldn't leave her behind!
This is a Ride-on toy by Structo. It's missing the steering wheel, little 'shells' that go in those racks up front, and perhaps a spare tire on the hood (?).
This version did not have a windshield.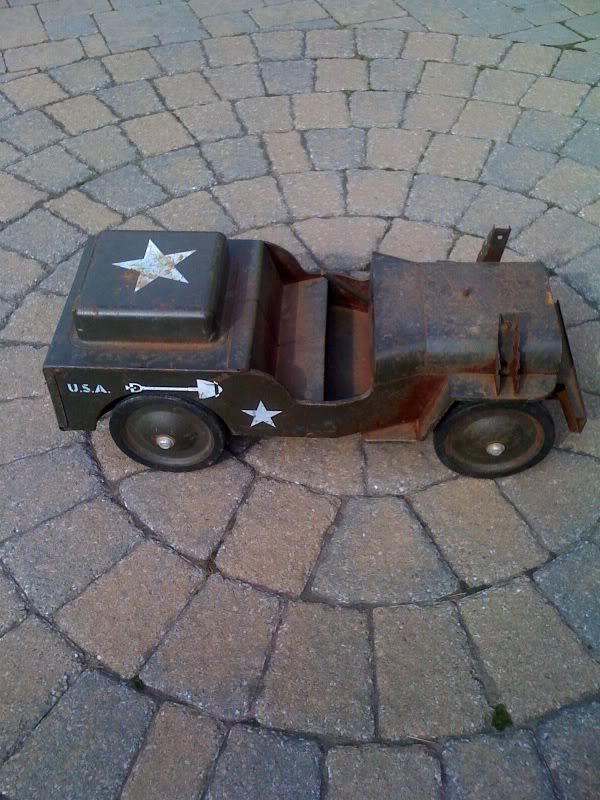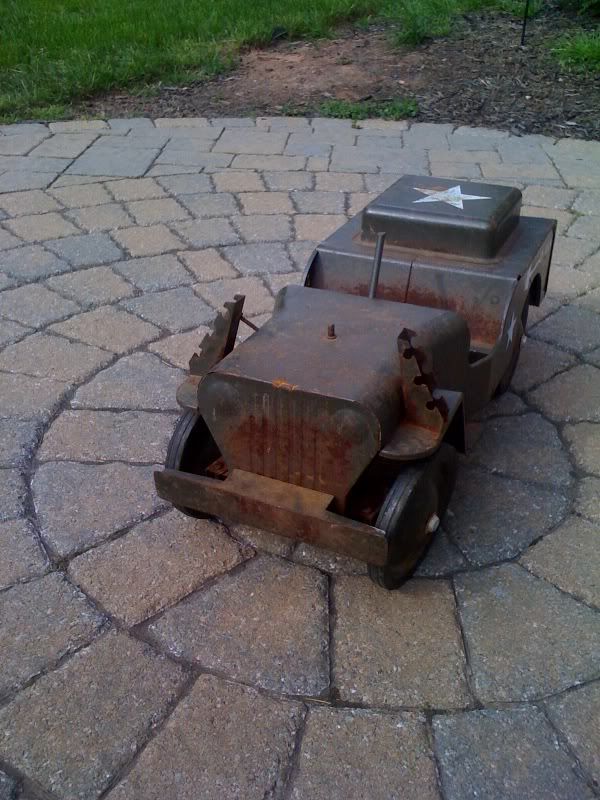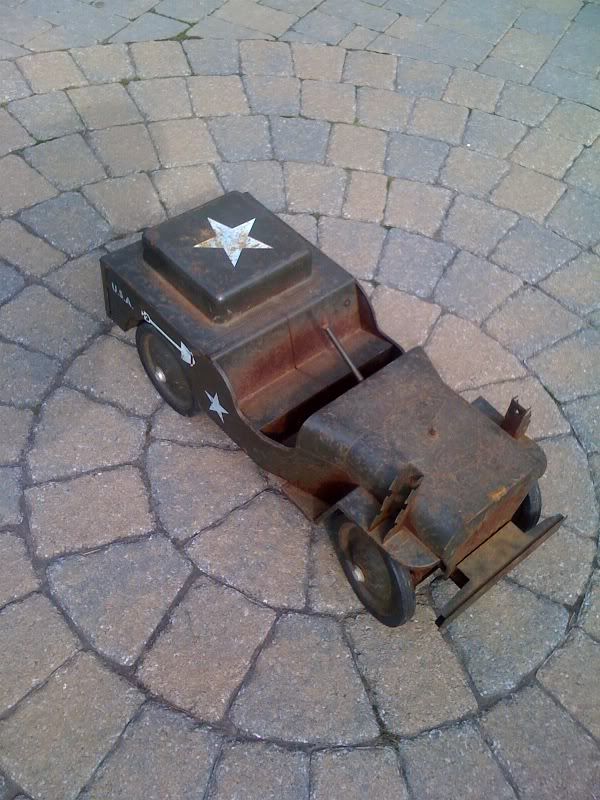 I kinda like the rustic look!
It works out to be around 1:5th scale . . . too big for GI Joe
Doc