Quick Update!
Got a shovel, M1 Carbine, water bucket, period USAF uniform, canteen, knife, helmet and painted helmet liner in same fashion as the one in my father's photo. Plus I had two placards made with the dedication to my father and the history of the unit he was in.
This weekend I displayed the jeep at her first MV show (Papago). It was a lot of fun with the exception of a few wild kids wanting to use my axe and shovel as a ladder to jump in the driver's seat and a few adults showing no respect to other people's property.
Her she is on the first day of the show.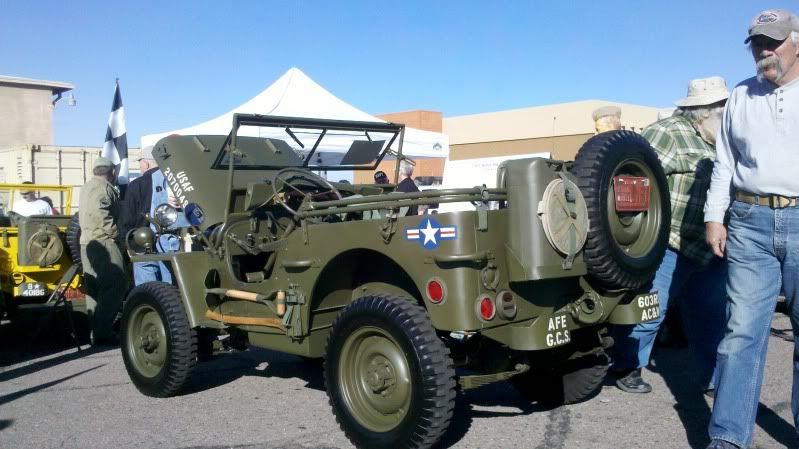 And on the second day next to the Huey Chopper.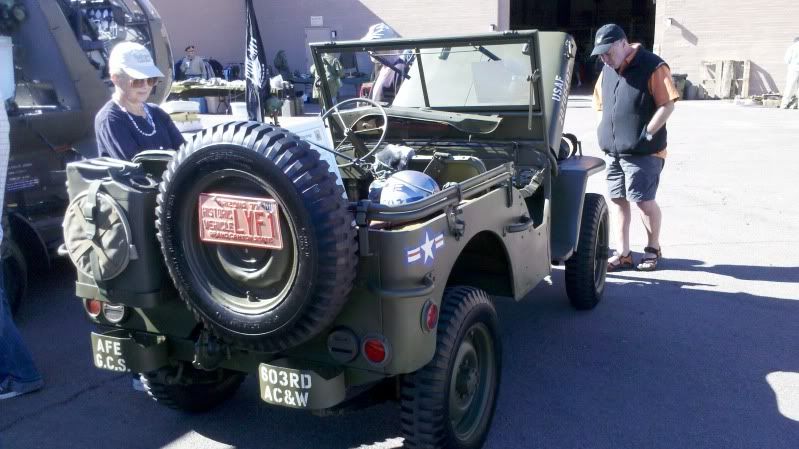 My jeep set up with the props