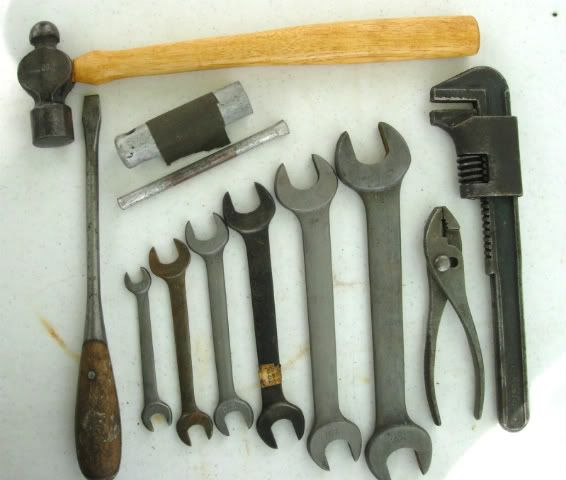 This set is a very good base for a Jeep toolkit.
It is assembled around the Vlchek brand,and I will let the purchaser decide on the connections between Vlchek and Willys or Ford,which have been amply discussed in the tool forum.
A 33-C has been added to this
ALLOY STEEL
set*,so it can double also as a GMTK set.
The 11" is also by Vlchek,and it obviously passes the hub wrench test.It accounts for 50 $ in the total.
Hammer is also from Vlchek,nicely rehandled following original Vlchek pattern.
Irwin good screwdriver.
Spark plug is n.o.s. 41-W- marked.
Correct size CeeTeeCo pliers.
Priced at a very reasonable
250$
plus shipping from Utah to worldwide,barring India.
Prezzo 250 $ + spedizione
dagli U.S.A.
http://g503.com/forums/viewtopic.php?f=48&t=202764
SOLD to Clauss in Italy