I was given this piece of junk and as I had the day off thought I would see what I could do with it....
As you can see it appears in a pretty bad way.
Ok, many have wanted to see it so here it is. A step by step process of how I restore a speedo. The speedo repair shop that lets me use their magnetiser and calibrating machine asked me to restore this speedo for one of their customers when I was down there a couple of weeks ago calibrating some speedo's, I give them priority for obvious reasons.
The bezel and backing ring have rust through in places so I will probably replace them.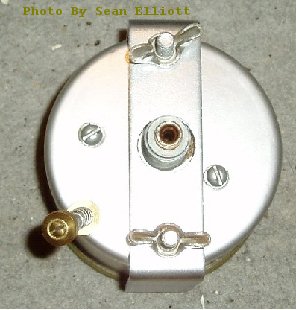 Numbers are to remain original if possible and a new face printed as the original is scratched and discoloured. A quick inspection
found it to be in reasonable condition and seized. I like when they I are seized as they tend to be in good condition inside and not worn out.
Very dirty but mostly fine dust. Appears to be wood dust and smell like it.
First up is to remove the bezel and glass and pop the needle off. This is the scary bit as it is easy to snap the needle shaft while trying to remove the needle (pointer).
Hair spring adjuster is rusty and the jewel is worn so I will replace them with Nos ones and fit a new hair spring.
Look at that... quite clean inside and Motometer on the frame for all to see.
Looking good so far.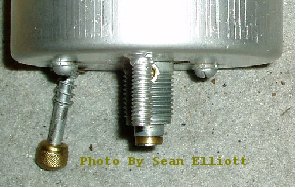 On removal of the face I found the paint to be flaking off the white trip meter number wheel I have another trip meter with a fairly good white wheel so will swap them over to to keep them all original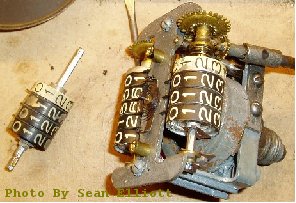 After removing the trip and odometer rolls the speed cup cover has to be pried apart before the top plate can be removed .
Top plate off and first drive shaft is out. It has dried hard grease on it but is in excellent condition.The next shaft has to be removed and is held in by the brass bush in the middle of the frame. It is staked in and a little tricky to get out.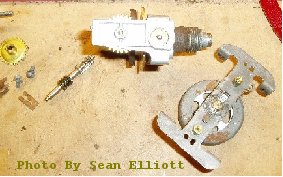 Second shaft out and also caked with dried hard grease.
Excellent...the needle shaft bush in the center of the magnet is not flogged out .... this is why I like seized speedo's.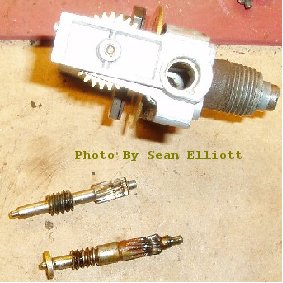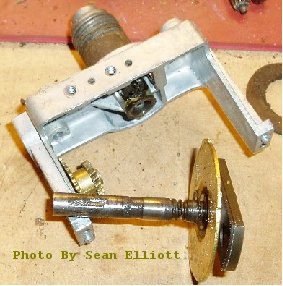 Speedo parts laid out for inspection. The three silver wheels below the frame are the trip wheels, these come apart and have three small springs in them and a tiny lever. I have left them together for the moment as losing just one spring will stop the trip meter from working.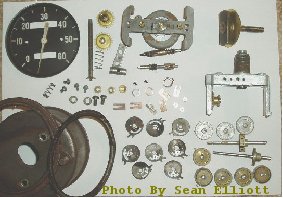 Every single part in hand cleaned with a toothbrush and solvent. That dried grease can be very stubborn to get off.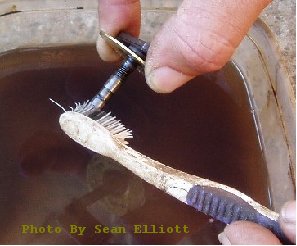 Nice clean parts ready for greasing and re-assembly. This speedo is in really great condition so no time spent trying to fix or source other parts.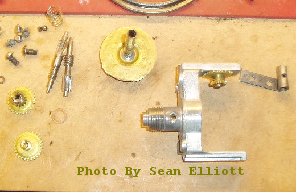 The number wheels weren't bad except for some weathering where they were exposed. I want to keep this speedo as original as possible so will accept the weathered sections. I clear coated them to stop further deterioration.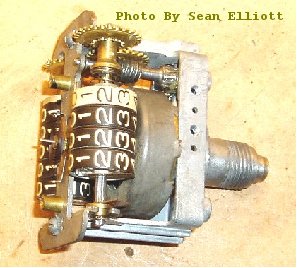 New cork gasket fitted.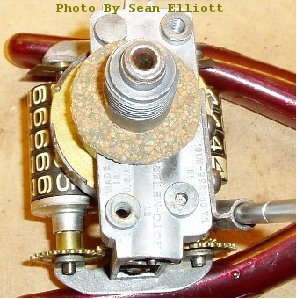 Speed cup assembly set up and installed. New hairspring fitted.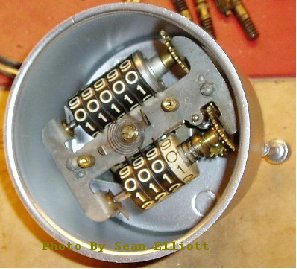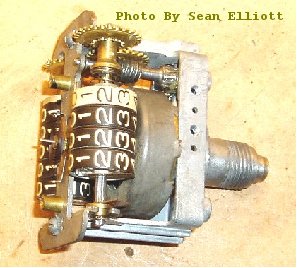 Odometer, trip meter and reset arm fitted.
Re-printed face and painted needle fitted. Bezel cleaned and painted. The
needle still needs the luminous paint applied, new glass and seals to be fitted
and bezel crimped on after speedo has been re-calibrated.
This speedo was in excellent condition and came up brilliantly. John Bartons
slat speedo is also siezed and appears to be in even better condition
than this one is. I am actually looking forward to doing it.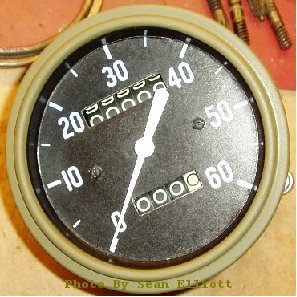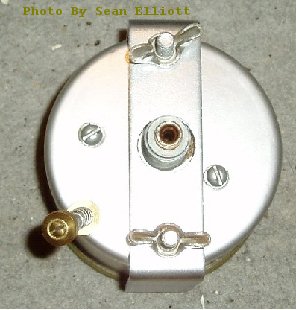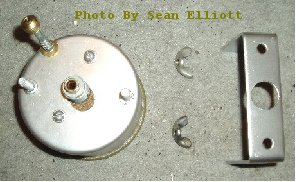 The original face is covered in surface rust and I have a couple of patina'd spare originals.
I clear coated the best one to preserve it and will fit it to this speedo to keep it all original.