All,
I picked up these five (5) WWII vintage avionics instruments at an estate sale today.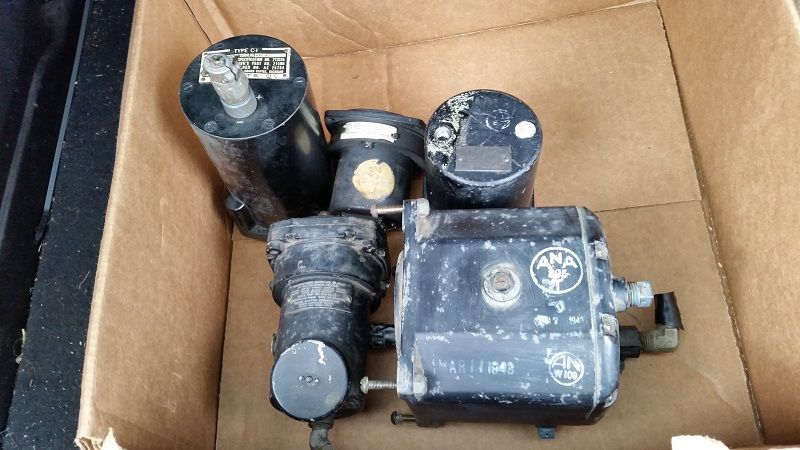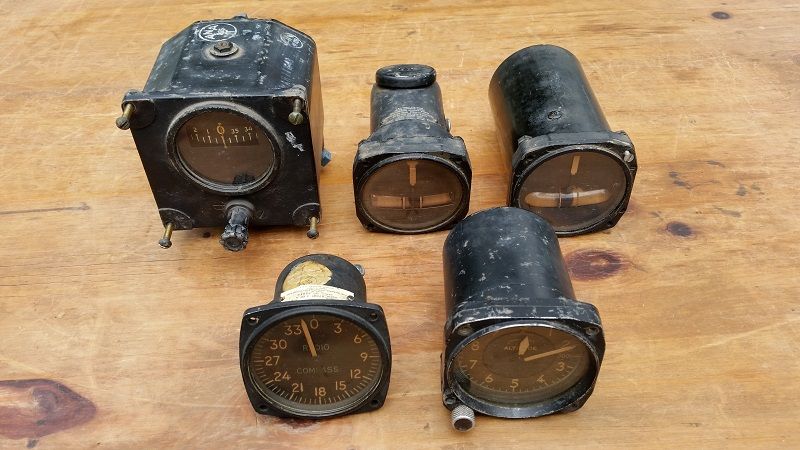 They all have markings and/or data plates that made it easy for me to identify and date them to WWII. What I'd like to know is:
(1) Which aircraft they were used in, and whether it's possible that they all came out of the same aircraft?
(2) Is there any danger of radium poisoning handling these (it's my understanding it may have been used in some of the glow paint)?
I poked around a little on a few "Warbird" type sites, but I could not find any information. I'm hoping someone here who is an expert WWII Army Air Forces/Air Corps equipment hobbyist will be able to help me, or at least point me to a good reference.
Here's the inventory, with additional photos:
1942 US Army Signal Corps Sparks-Withington Radio Compass I-81-A (PL-118), marked Order No. 12033-WF-
42
(*$2.6M, "RADIO EQUPMENT", 11/41-8/42) with an "SC
44
" inspection stamp
1942 US Army Air Corps Kollsman (Square D Company) Altimeter, marked Order No. AC-26969 (*$8.069M, "AIRPLANE INSTRUMENTS", 3/42-8/43) on the data plate, last patent 2154273 (April 1939)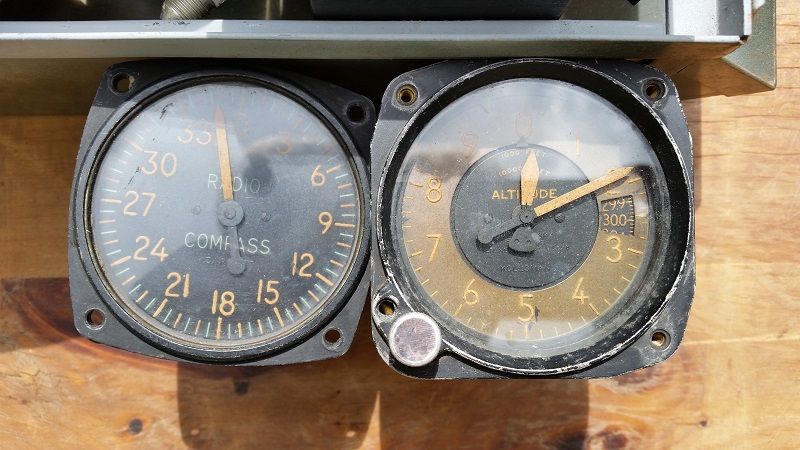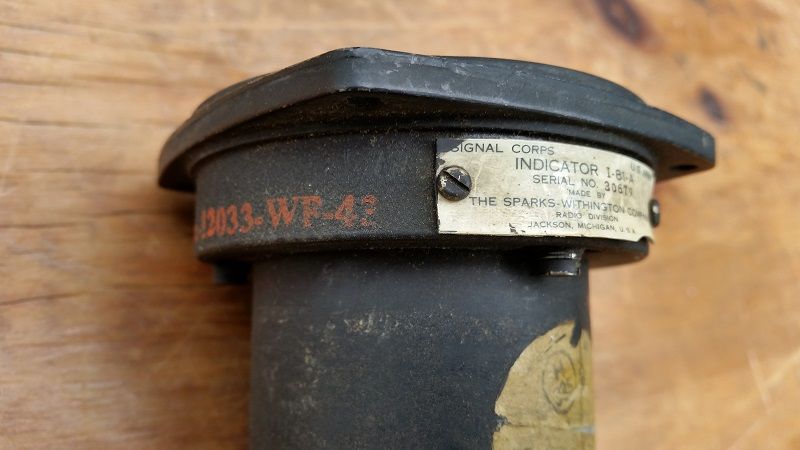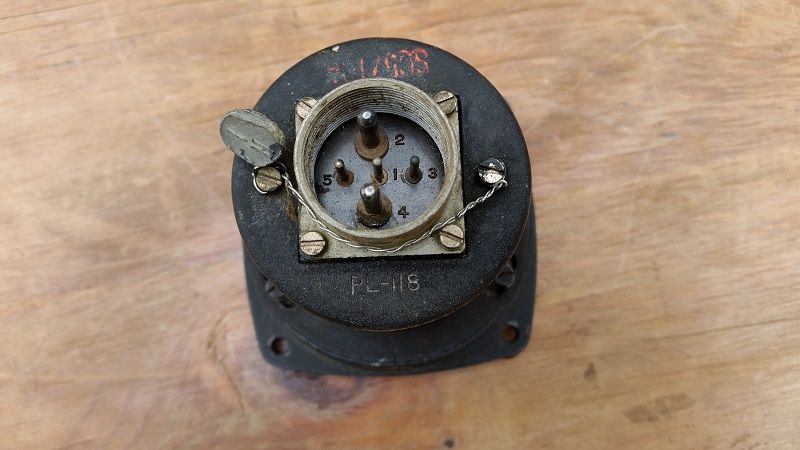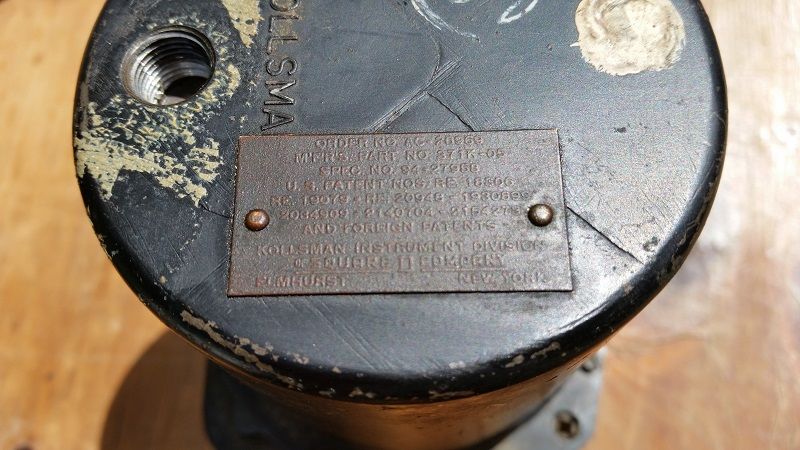 1942 US Army Air Corps Ternstedt (General Motors) Directional Gyro Indicator, marked AN-5735-1, S/N: AF
42
-20061, and Order No. W535 AC 25804 (*$7.081M, "GYRO INDICATORS", 9/42-12/43) on the data plate, with a "MAR 11
1943
" inspection stamp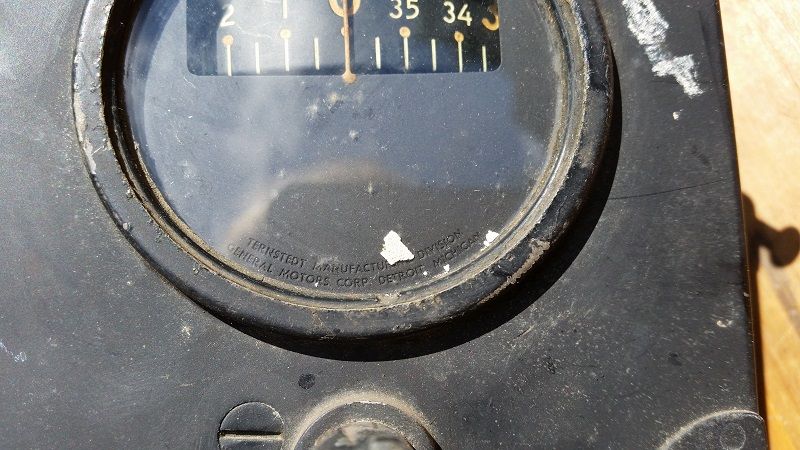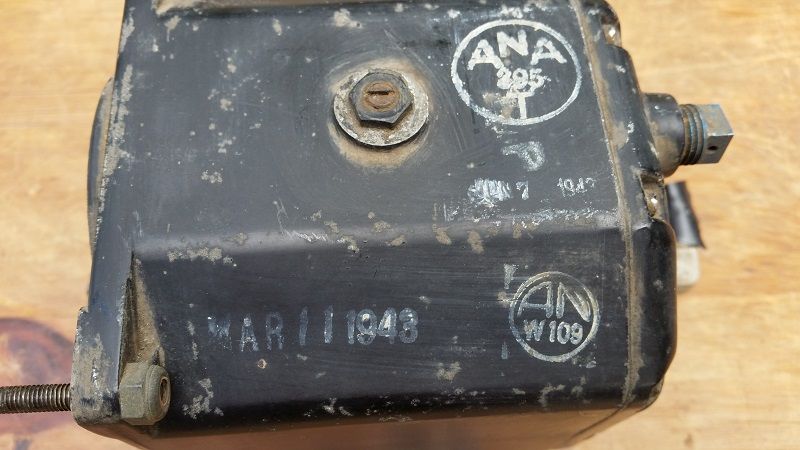 1942 US Army Air Forces Allen Calculators Type C-1 Bank & Turn Indicator, marked "A.A.F. U.S. ARMY" and "BANK & TURN IND." on the dial, marked S/N: AAF-
42
-24692, Order No. AC-28784 (*$95K, "AIRCRAFT PARTS", 9/43-12/43), and last patent 2749914 (July 1941) on the data plate, with an "AN OCT
44
" inspection stamp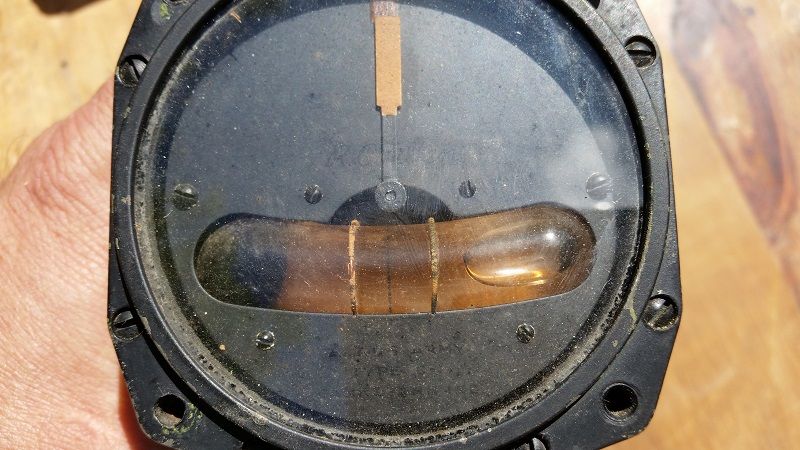 1941 Bendix Aviation (Pioneer) Pitch Indicator, marked "A.C. U.S. ARMY" and "SERIAL NO. AC-
41
-1446" and "TYPE A-B" on the dial, marked Order No. AC-20662 and Spec No. 94-27955 and Mfgr No. 1718-2S-A2, last patent 2215570 (Sep 1940) on the data plate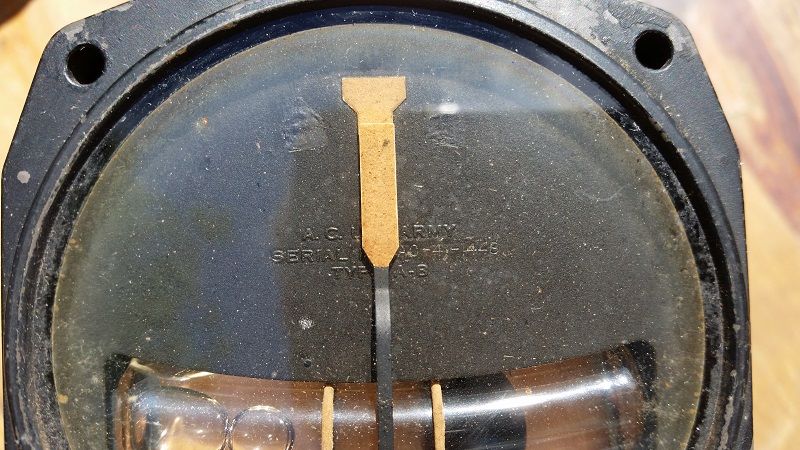 * U.S. Civilian Production Administration, Alphabetic Listing of Major War Supply Contracts, HD3858.U53.1945