Hello all,
Many will know that I am building a Diamond T 969 which I plan to use lots over the coming few decades. This will include some med/long distance trips. Because of this, and the mostly lack of parallel minor roads to use, I need to get a lot more than 40mph out of this truck.
One option that I have considered, and want to have another look at is fitting larger tyres. A long while back, I crunched some numbers on tyre sizes and was not impressed with the theoretical result, vis.,
For the 969,
9.00 x 20 tyres (dia. 1019mm); @ 2300rpm = 40mph
10.00 x 20 tyres (dia. 1055mm); @ 2300rpm = 41.5mph
11.00 x 20 tyres (dia. 1084mm); @ 2300rpm = 42.5mph
The diameters came from a tyre sizes chart at the local tyre shop.
The more I look at it, the less realistic these numbers look. What have I done wrong? If you have on-the-ground experience with this, please tell us about what you found out. Please.
Further, the 9.00 x 20 tyres look lost in the 969 guards. So I started to look more closely at period pics of the 969 with larger tyres.
Are these tyres (below)11.00 x 20? And if so, what rims is it using? The M1A1 uses 11.00 x 20s, and it's rims are around 2" wider but have a similar off-set. The disc (where the wheel nuts go) is about 3" outside the bead. But the front rim in the pic seems to have zero offset to the outside bead. Can't see for the rear wheels. Anyone know what rims they are?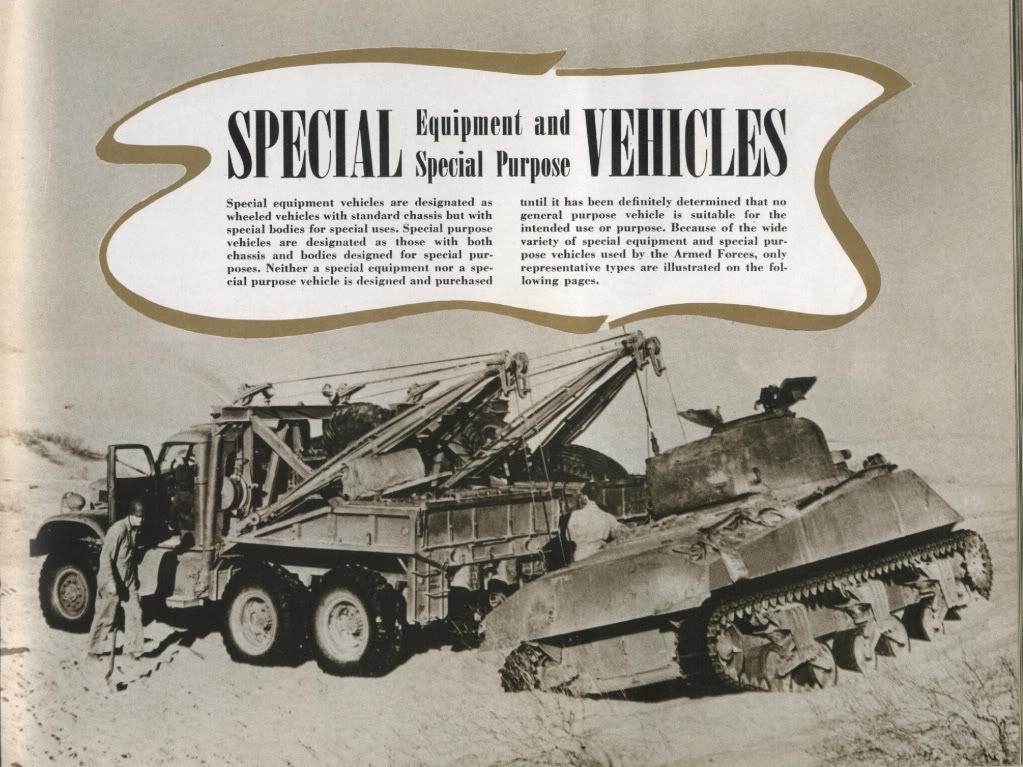 I have other questions, but this is enough for now. Help appreciated.
Have a nice day.
Sam.